Enjoy the best moments of life
The College Hotel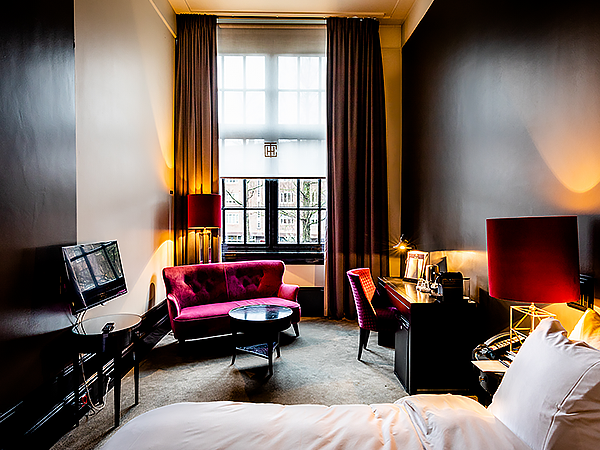 Here you can fall asleep
Experience the combination of nostalgia and luxury in this old school building, especially the luxury which you probably did not experience in your school days. You probably used to have trouble staying awake during class, here you can fall asleep and even sleep in on weekdays.
BOOK NOW!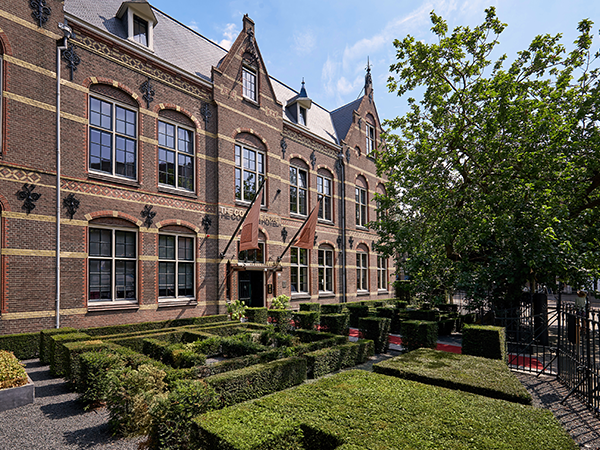 Historic building with a monumental status.
The hotel is located in a historic building with a monumental status.
Since its construction in 1894, the characteristic building in Amsterdam Zuid has exclusively served as a school building. When the building was converted from a school to a hotel in 2003, the architectural office faced a major challenge. Given it's monumental status, the buildings characteristic, historic value could not be changed.
The result is a hotel with 40 different authentic rooms, not a single room is the same.
Everything you need for a pleasant stay
Comfortable Beds, Delicious Food & Drinks