The College Package
Staycation in Amsterdam!
Are you looking for a beautiful hotel in the heart of Amsterdam? Then book your stay in the characteristic 4-star hotel The College Hotel Amsterdam and experience a nice weekend away! All modern facilities and comfort come together during your stay. In addition to the spacious terraces and special gardens, the hotel is also very conveniently located right in the center of Amsterdam. The perfect basis for unforgettable memories!
What is included?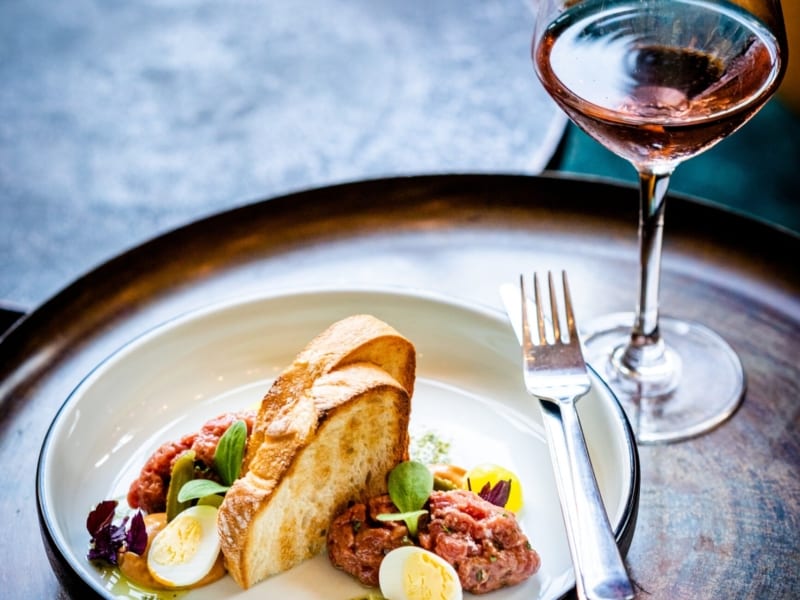 Culinary dinner with a choice of 3 dishes
Overnight in a room of your choice
Royal breakfast
We have arranged a special 'staycation' package for you. You will experience a stay at one of Amsterdam's most characteristic places and we offer you a culinairy diner with a choice of 3 dishes. And a generous breakfast which will include sandwiches, orange juice, coffee and tea. It is necessary to make a reservation on-site for the time you want to dine.
Location The College Hotel Amsterdam
You will find The College Hotel Amsterdam in the Oud-Zuid district, right in the center of Amsterdam. With public transport in front of the door, you can be on the Dam Square within 10 minutes. Less than a 5-minute walk from the hotel, you can walk into the Vondelpark or stand on the Museumplein. Buy your museum tickets at the hotel. This saves a lot of waiting time at the checkout. With the North-South line within walking distance, it is also very easy to visit all the other hotspots in the capital. What could be more fun than a nice museum visit or shopping in the "Nine Streets"? More information about accessibility and parking can be found on this page.
Where you spend the night
The 40 authentically furnished rooms of The College Hotel Amsterdam all guarantee a pleasant stay. All forty rooms and suites in The College Hotel Amsterdam are styled according to the same design concept "Honoring Classics From the Past From a Contempary Perspective". This preserves the look of the past, while enjoying modern facilities. Each hotel room has its own unique character due to the high ceilings, unique niches and special light. In addition, all rooms are equipped with modern facilities such as free high-speed WiFi, a flat screen television, air conditioning and heating. All rooms have an extra long queen-size bed. So that you can sleep in comfort.