Mondi Caribbean Cuisine Restaurant & Terrace
"Taste the sun in the heart of the city"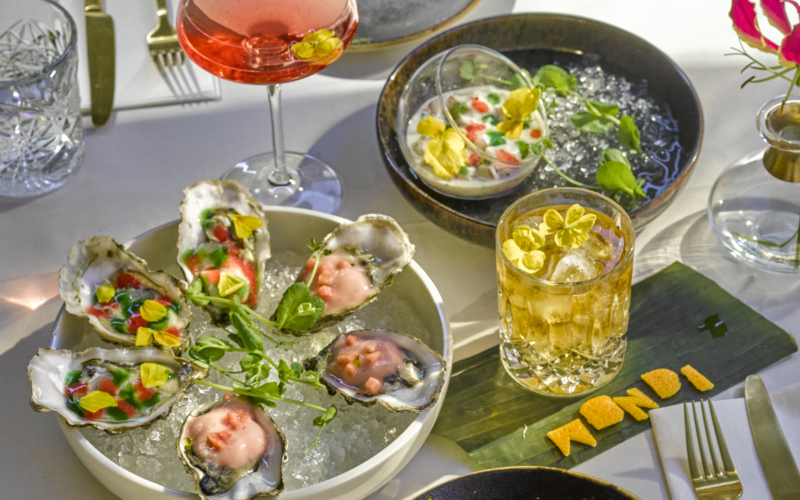 Bon bini na Mondi! Mondi is The College Hotel's new and exciting exotic restaurant. Here you can enjoy shared fine-dining and soul food in which Caribbean cuisine and culture are central. Masterchef Justin Niessen brings his culinary successes and new trendsetters to the capital. By combining his Curaçao roots with the influences of the Amsterdam melting pot, he provides a surprising menu: Caribbean Soulfood with a French twist and an edge of Mokum's bravado. In addition, you can start your weekend right by enjoying our DJ on Friday evening. Dive in and taste the sun!
Menu
Drinks Menu
---
Mondi (Papiamentu) is known in the Leeward Islands as unexplored, free wilderness. The Mondi is characterized as a bushy area with plants such as aloe vera, agave and the dividivi tree. For us, Mondi stands for the undiscovered and the freedom to try new things and bring the Caribbean flavours to the Netherlands.
---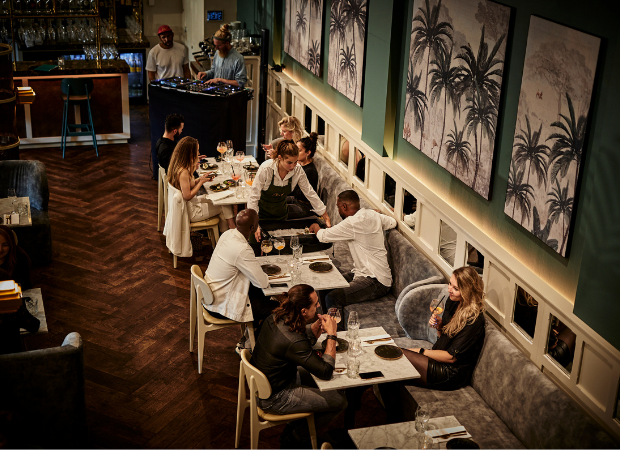 The College Hotel
In the heart of the Amsterdam Museum quarter you will find The College Hotel. A four-star boutique hotel, housed in one of the most beautiful national monuments in the city. In this 19th-century school building, travellers, urbanites, and artists meet in an inspiring creative environment. For example, the bar of The College Hotel also functions as an art gallery and is a stage for young Amsterdam talents.
Together with Mondi, The College Hotel offers you a complete experience. After a tropical appetizer on the terrace, you take a seat in the botanical atmosphere of the restaurant. Afterwards, you can relax with a cocktail at the bar or in the courtyard. We are not in a rush to get home: you can spend the night comfortably in one of the 40 luxurious rooms. This is how The College Hotel and Mondi bring the relaxed Caribbean vibe to Amsterdam.
'Bon bini in Mondi!'  I welcome you with a warm and broad smile.
Ban Topa! (Let's see each other soon!)
–  Masterchef Justin Niessen  –